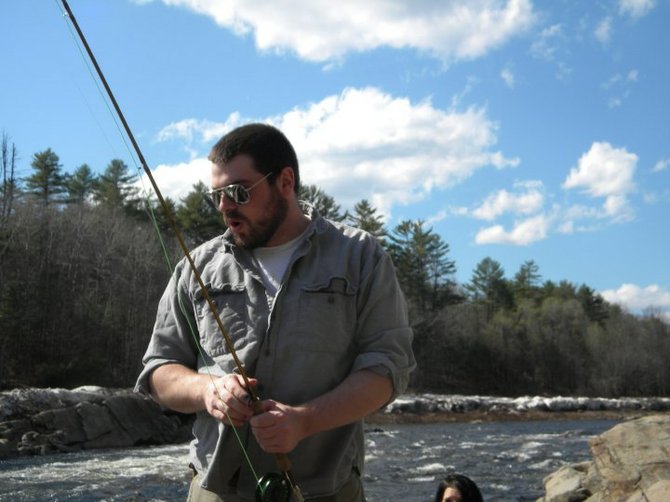 Noted area journalist Jon Alexander enjoys fishing along a stretch of the Hudson river in his hometown of Warrensburg. Moving soon to Twin Falls, Idaho, Alexander will be surrounded by wild mountain country — and great hunting and fishing experiences — which he has enjoyed here in the Adirondacks for decades. Alexander is relocating to Twins Falls to take a position as Editorial Page Editor of the Twin Falls Times News.
Stories this photo appears in:

Area journalist Jon Alexander of Warrensburg, who launched his news-reporting career with Denton Publications and has since brought many vital issues to public attention, is headed for Idaho to advance his career — and undoubtedly enjoy hunting and fishing in the Rocky Mountains.