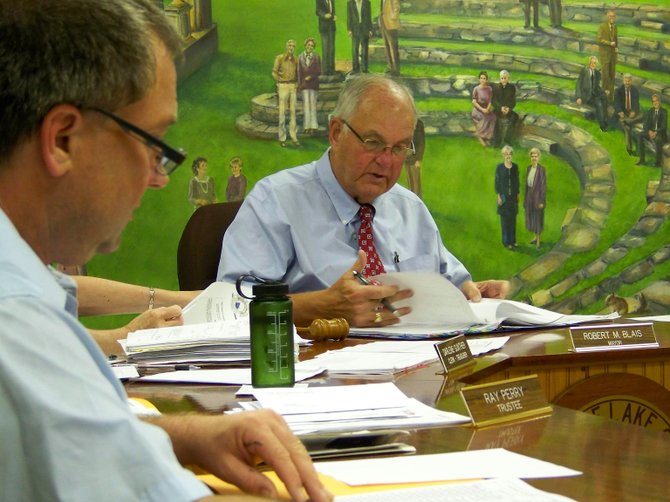 Lake George Mayor Robert Blais (center) and village trustee Joe Mastrodomenico (foreground, left) review documents at the July village board meeting. The board is holding a public hearing at 7 p.m. Monday July 22 on whether to allow buildings as high as six stories or 72 feet to be developed, as well as a new set of architectural standards for new construction. The latter is intended to upgrade the appearance and ambiance of the village, while the former is envisioned to boost year-round commerce and bolster property values.
Stories this photo appears in:

The new zoning ordinances allowing tall buildings and mandating architectural standards have been drafted, and the public will be offering their comment at a hearing 7 p.m. Monday on the proposals which to date have prompted a measure of controversy.