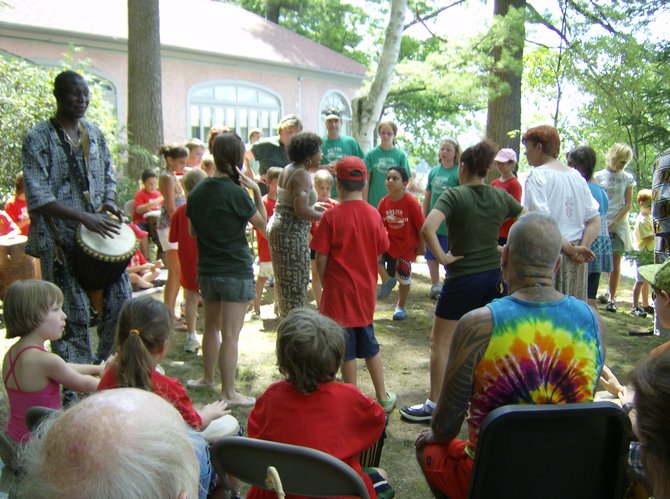 In a special event arranged by the town of Bolton Recreation Department, area children and adults learn techniques of African drumming at an open house held in 2012 at The Sembrich studio and museum. Under the direction of Michelle Huck, the town agency annually plans a varied lineup of intriguing field trips, events, concerts and other activities for citizens of the region.

Stories this photo appears in:

While many town recreation programs only offer kickball, crafts and swimming, the town of Bolton offers field trips, special events, free tennis and swimming lessons and various cultural activities — for area residents and visitors of all ages.