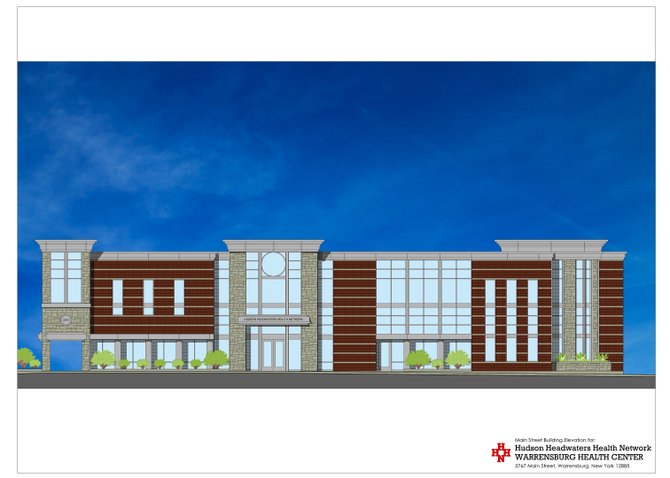 Hudson Headwater Health Network's new vastly expanded Warrensburg Health Center, expected to be completed by Dec. 2014, is designed to accommodate additional equipment and host more health-care services while boosting patient comfort and convenience. The Network's foundation recently launched a campaign to raise construction costs not covered by government grants and existing donations.
Stories this photo appears in:

Born in Chester, hitting its stride in Warrensburg in 1981, the health-care colossus that's Hudson Headwaters has since grown to incorporate 14 health centers over five counties in the lower Adirondacks — providing outstanding care to more than 60,000 patients at a modest cost. Now poised to construct a modern new health center in Warrensburg to better meet patients' needs, HHHN is now seeking donations to raise $1.9 million needed beyond governmental grants to build the facility that's expected to be a major new landmark in northern Warren County.