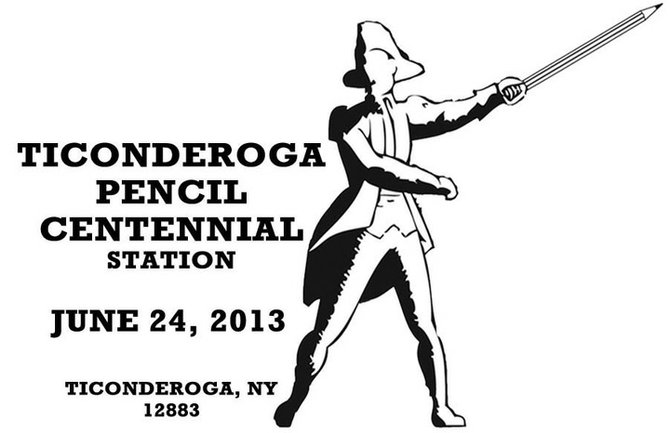 The Dixon Ticonderoga pencil is 100 this year. To commemorate this event, the Ticonderoga Heritage Museum and the Ticonderoga Stamp Club will hold a stamp cancellation on Tuesday, July 23, at the Heritage Museum 10 a.m. to 1 p.m. For the price of a postage stamp collectors can get a one-of-a-kind souvenir. A special cachet and post card set will also be available.

Stories this photo appears in:

Ti Stamp Club, Heritage Museum plan July 23 event
 If you've ever used a pencil — And who hasn't? — you've almost certainly used a Dixon Ticonderoga. The brand, famous worldwide, is celebrating its 100th anniversary this year. To mark the occasion, the Ticonderoga Stamp Club and Ticonderoga Heritage Museum will host a special event Tuesday, July 23.