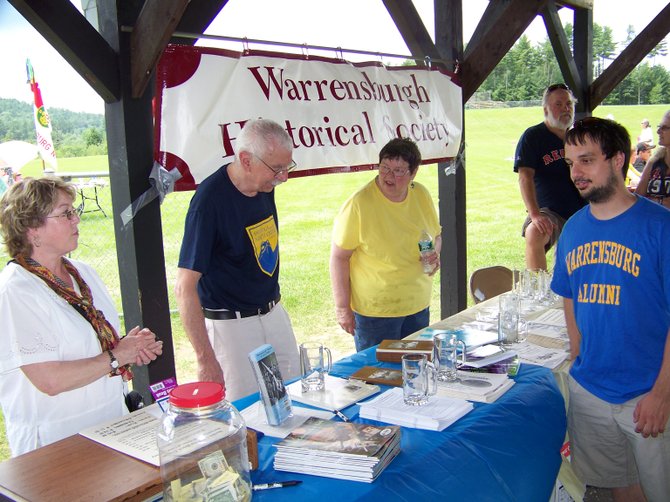 Art Infantino (right) peruses an array of historical information during Warrensburg Day, an event held July 4 to celebrate the town's bicentennial. Manning the display are Warrensburgh Historical Society members (left to right) Wendy Peluso, Steve Parisi and Sandi Parisi. Looking on is Mark Brown (rear)
Stories this photo appears in:

To celebrate the town's 200th birthday, citizens turn out for the grandest hometown parade held in over 40 years— and a festive party that celebrates local heritage.