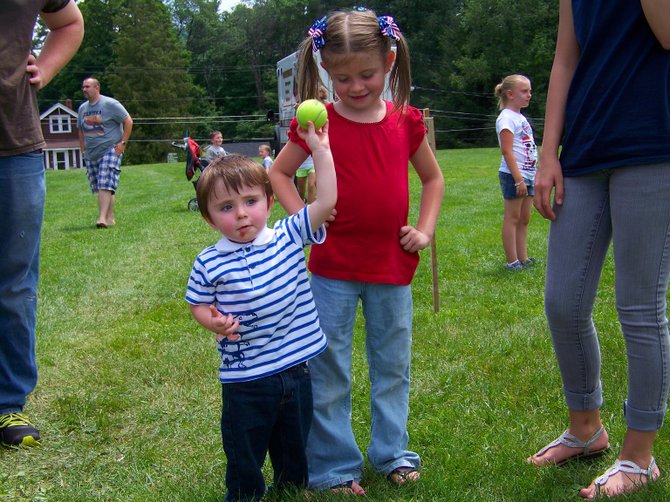 Kurt Arnold, 2, of Warrensburg pitches a tennis ball toward a target — under the watchful eye of his sister Kyla, 6 — during activities offered at Warrensburg Day on July 4. The event, celebrating the town's bicentennial, was well attended.
Stories this photo appears in:

To celebrate the town's 200th birthday, citizens turn out for the grandest hometown parade held in over 40 years— and a festive party that celebrates local heritage.