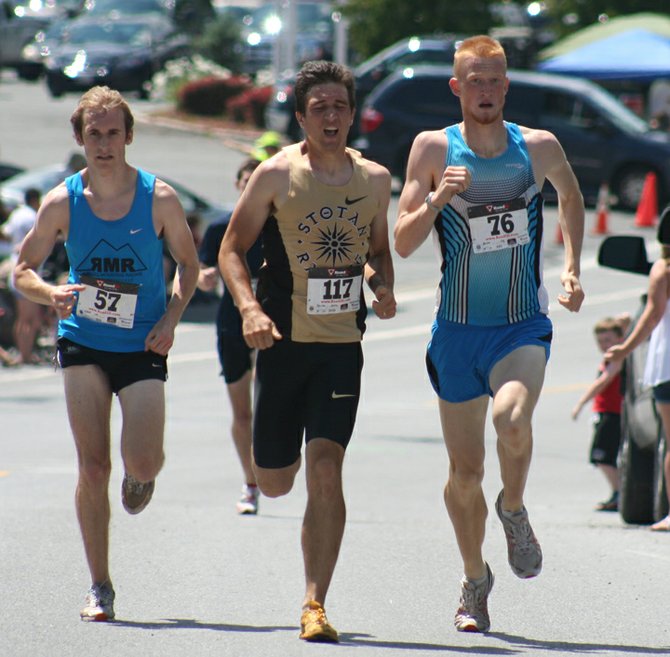 Leading the pack at the 27th annual Montcalm Mile were, from left, Lee Gabler, Jesse Berube and Jay Berube. Gabler went on to win in 4 minutes, 7 seconds. The race attracted a record field of 239 runners.
Stories this photo appears in:

Record field runs Ti's Montcalm Mile
A record field set a blistering pace in the 27th annual Montcalm Mile road race in Ticonderoga. The race, held just prior to the community's July 4th parade, attracted 239 runners.