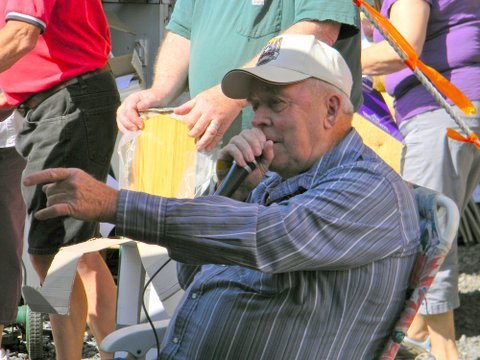 Auctioneer Jim Galusha calls out bids during the North Warren Bicentennial fundraiser auction, held Saturday June 29 at the former Pottersville fairgrounds. The event yielded plenty of bargains and several surprises, organizers said. Nearly 100 people attended the event.
Stories this photo appears in:

Residents of northern Warren County enjoy an auction featuring some substantial bargains, while they raise money to help bankroll a celebration in August of the county's bicentennial.