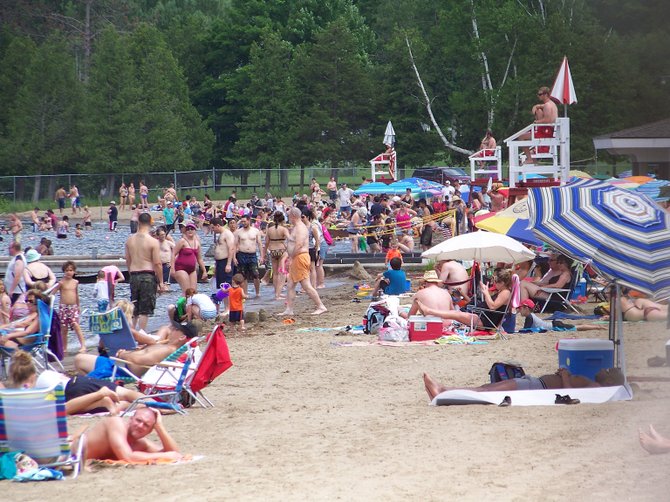 Several thousand people of all ages enjoy swimming, sunbathing and socializing on the Fourth of July at Million Dollar Beach on Lake George. State officials announced recently that they are going to invest about 3 million into upgrades at the state-owned facility, which is considered a prime attraction in the southern basin of the lake.
Stories this photo appears in:

DEC commits to installing porous paving in their expansive Million Dollar Beach parking lot, which is expected to keep thousands of gallons of unfiltered stormwater annually from running into Lake George.