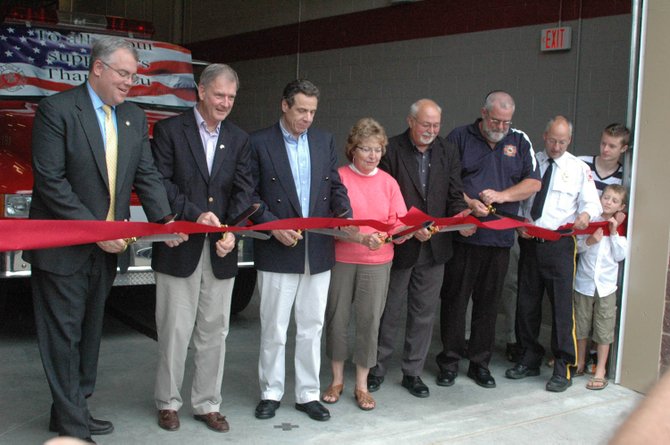 Assemblyman Dan Stec, Congressman Bill Owens, Gov. Andrew Cuomo, Sen. Betty Little, Keene Supervisor Bill Ferebee, Keene Volunteer Fire Department Board of Commissioners Chairman Alan Carey and Chief Jody Whitney cut the ribbon to the new firehose June 29.
Stories this photo appears in:

Almost two years after the Keene Volunteer Fire Department's home was partially swept away by the raging waters of Tropical Storm Irene, firefighters officially opened their new home Saturday, June 29.