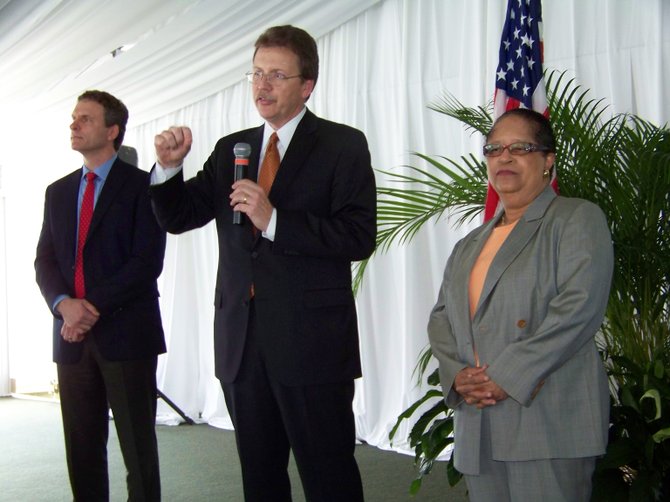 Describing a groundbreaking multi-million-dollar, three-year scientific study of Lake George to be undertaken soon is IBM Research Senior Vice President John Kelly III, flanked by (left): Fund for Lake George Executive Director Eric Siy and (right): Rensselaer Polytechnic Institute President Shirley Ann Jackson. RPI, IBM and The Fund are partners in the product that involves collecting massive amounts of data on lake currents, organisms and pollutants — and relaying it to supercomputers for real-time analysis to forecast the lake's future health.
Stories this photo appears in:

Hundreds of sensors, robotic instruments, supercomputers and world-class brainpower will all be utilized in a first-ever project of its kind to monitor currents, water chemistry, and pollutant levels of Lake George — to help predict its ecological future.