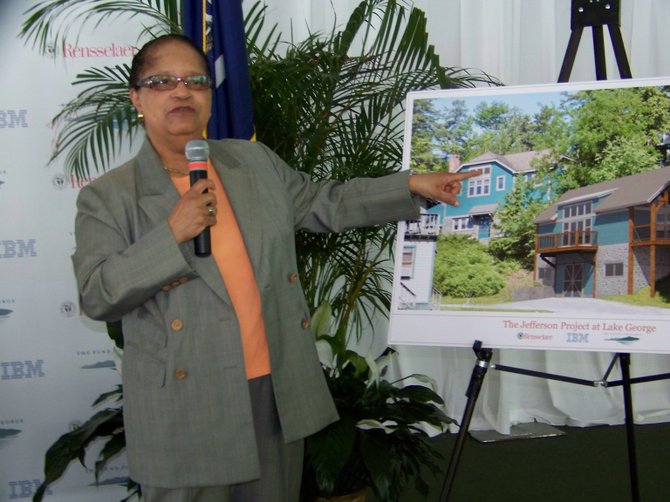 Rensselaer Polytechnic Institute President Shirley Jackson points to a photo of the Darrin Freshwater Institute on Lake George, where a researchers will be stationed in an upcoming scientific study of Lake George's health that is unprecedented in scope and technology. Jackson, a renowned physicist, serves as co-chairman of Barack Obama's Innovation & Technology Advisory Committee.
Stories this photo appears in:

Hundreds of sensors, robotic instruments, supercomputers and world-class brainpower will all be utilized in a first-ever project of its kind to monitor currents, water chemistry, and pollutant levels of Lake George — to help predict its ecological future.