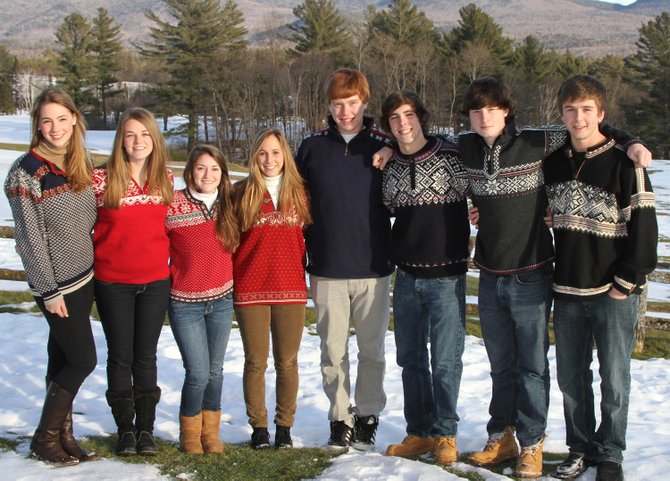 The following seniors have been nominated by the Class of 2013 for the royal court of the Lake Placid High School 70th Winter Carnival. The King and Queen will be announced at Coronation on Saturday, February 2, 2013 at 7:00 PM. Queen candidates include: Kendra Manning , Joan O'Leary, Brooke Reid and Christina Stanton. King candidates include Keegan Barney, Eddie Kane, Kyle Shipman and Tyler Willis.
Stories this photo appears in:

The 70th Lake Placid High School Winter Carnival will take place from Thursday, Jan. 31 through Saturday, Feb. 2.