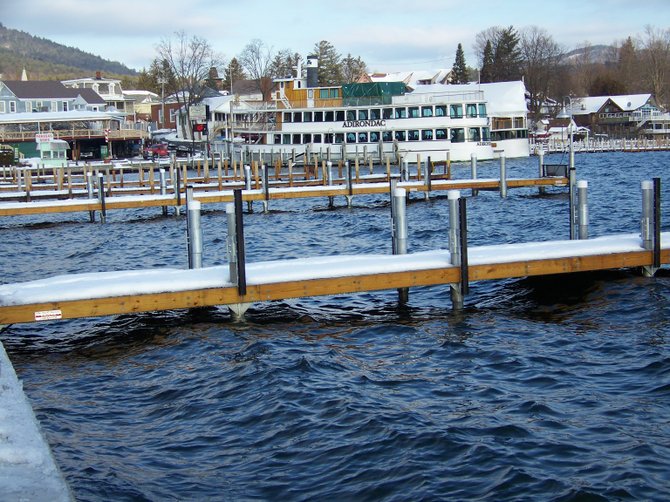 Lake George Village officials expressed appreciation this week for a state grant of $177,000 to complete the replacement of its wooden public docks along Beach Road with new metal docks that withstand weather and don't require intermittent replacement or repair.
Stories this photo appears in:
Lake George Village's public docks are not only popular with tourists, but income from their use offsets a portion of the local tax burden. New York State recently earmarked $177,000 to rebuild several of the village docks, and local officials said this week they appreciate the gesture.