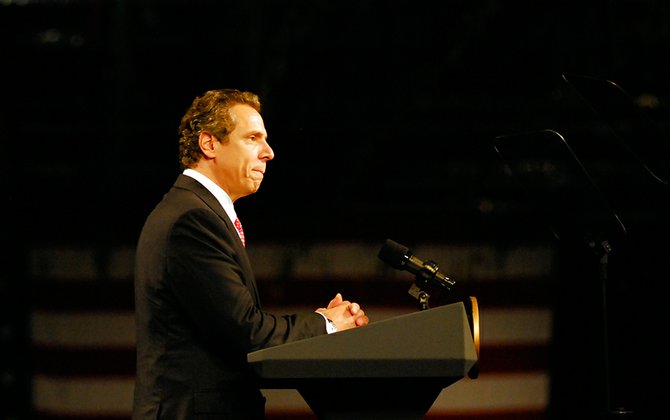 Gov. Andrew Cuomo
Stories this photo appears in:

Gov. Andrew Cuomo said he wants the law enforced no matter personal opinion.

The New York State Tax Department today unveiled an easy, fast and secure online STAR Registration platform for homeowners currently receiving the Basic STAR property tax exemption.

A bill which would allow Essex County to increase their sales tax revenues by one-quarter of a percent now sits on the desk of Gov. Andrew Cuomo.