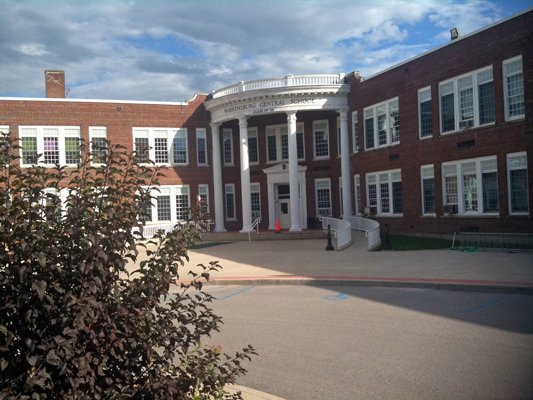 The Warrensburg Central School District and the local teachers union have agreed to an employment contract, ending a two-year stalemate. The new contract calls for slim salary increases on top of the annual routine 'step' increases, offset by a marginal increase in health insurance contributions. Shown is the Warrensburg Elementary School on James St.
Stories this photo appears in:
In a new contract signed between the Warrensburg School District and its teachers, Warrensburg taxpayers are gaining a little protection from future health care costs but paying a little more toward salaries.