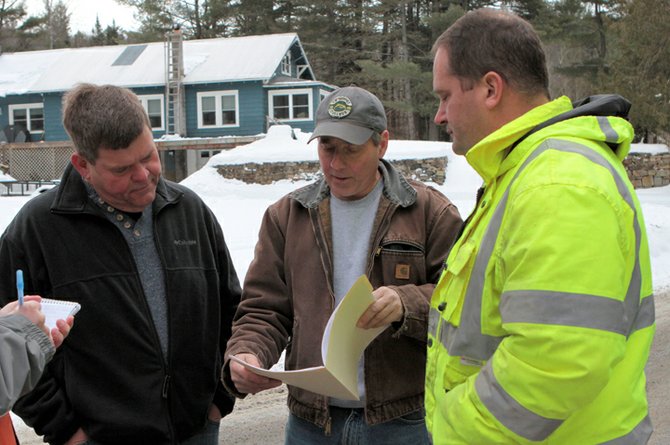 Ticonderoga trustee Wayne Taylor, town water and waste water superinetndent Tracy Smith and Ti deputy water and waste water superintenent Derrick Fleury discuss a test well for Ticondeorga's planned water system upgrade. The first test well is located on Hall Road in Chilson.
Stories this photo appears in:

Test well being drilled
Ticonderoga has started its first test well, at a cost of $25,000, trying to find a water source as part of a $13.8 million water system improvement project.