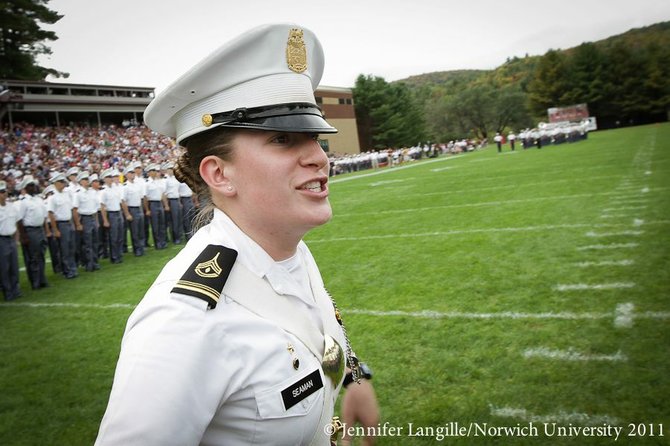 Warrensburg High School graduate Audrey Seaman shouts a command to freshman cadets at Norwich University. As a Cadet Lt. Colonel at Norwich, she is responsible for the military training of about 300 other students. Seaman is a member of the Norwich University Regimental Band, which was selected among others to perform in Obama's inaugural ceremonies Jan. 21.

Stories this photo appears in:
A former Warrensburg High School student, noted for her musicianship, is now pursuing a military career with an eye on joining a touring U.S. military band. In the meantime, she's commanding a 300-cadet battalion at Norwich University, and performing with the college band at Obama's inauguration.