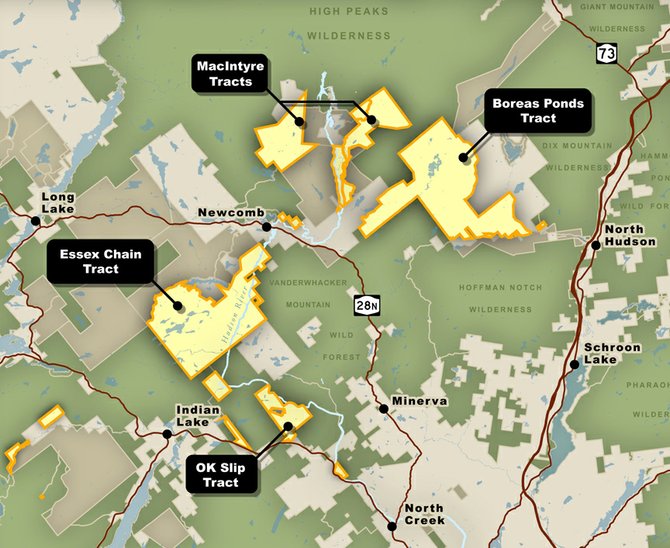 The highlighted portions of this map show some of the 69,000 acres of former Finch, Pruyn paper company land the state of New York will be purchasing from the Adirondack Nature Conservancy. The sale was announced in August 2012 and will be handled in phases over several years.
Stories this photo appears in:

Minerva board discusses Verizon cell tower
In late December, New York state closed on the purchase of about 18,000 acres of land previously owned by the Finch, Pruyn paper company, which includes the Essex Chain of Lakes parcel, located in the towns of Minerva and Newcomb.