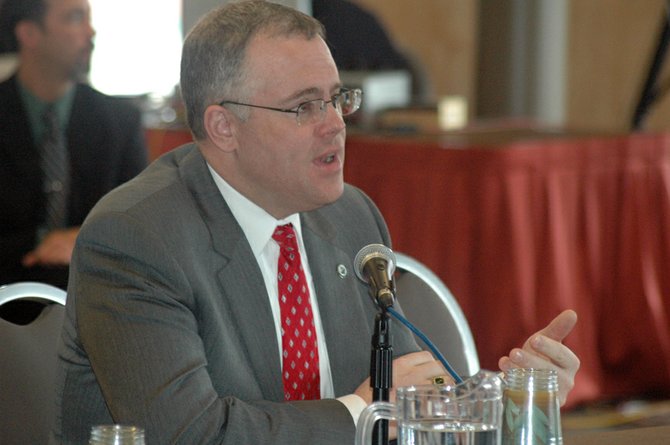 Dan Stec of Queensbury — now the state Assembly representative for the southern Adirondacks — talks in early 2012 to Essex County residents about what changes they'd like to see in state government. This week as Stec was preparing to move into his new offices in Albany and Glens Falls, Stec discussed his initial legislative priorities.
Stories this photo appears in:
Newly elected 114th Assembly District representative Dan Stec, already named to several influential state posts, identified his initial objectives this week as he prepared to go to work in Albany.