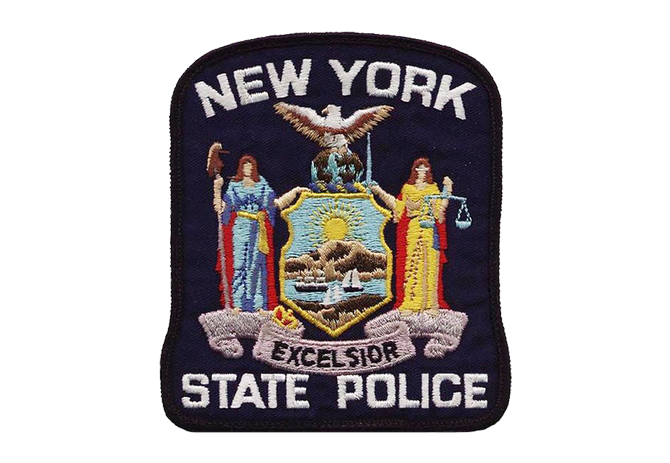 Stories this photo appears in:

Governor Andrew M. Cuomo today announced that, in an effort to prevent highway tragedies during the upcoming Thanksgiving holiday weekend, the New York State Police will initiate special traffic enforcement efforts beginning Wednesday, Nov. 27.

Alcohol is a suspected factor in the death of two downstate men who were killed in a snowmobile collision on the ice of Indian Lake Saturday, March 2.

More arrests are pending
A year long narcotics investigation by the Essex County Drug Task Force resulted in the arrest of the five Essex County residents and one Clinton County resident relative to their involvement in the illicit drug trade in Essex County.

Police are still investigating if crimes are connected
A Keeseville man has been arrested in connection with the early morning robbery of the Stewart's Shop on Cumberland Head on Jan. 9. New York State Police in Plattsburgh arrested David A. Brown, age 49, of Keeseville, in connection with the robbery of the Stewart's Shop on State Route 9 at approximately 5 a.m. that same day.

Police are investigating if incidents are connected
The armed robbery suspect at the Plattsburgh Stewarts matches the physical description of the robbery at the Peru Stewarts Shop on Jan. 2. State Police Lieutenant Brent Davison said at both crime scenes the witness description of the getaway car and the suspect are similar.

An off-duty New York State Police trooper was arrested on New Year's Day for operating a snowmobile under the influence of alcohol.