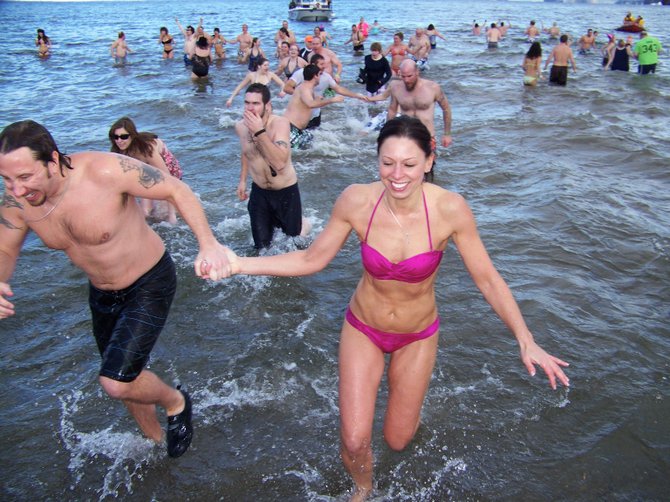 A couple runs for their warm clothing after swimming for several minutes Tuesday Jan. 1 in Lake George annual New Year's Day Polar Plunge. Braving bitter cold and gusty wind, more than 1,000 people in swimming suits, shorts, bikinis — and some in bizarre costumes — charged into the frigid waters in the time-honored ritual.
Stories this photo appears in:

Whether its a matter of revelry, bravado, a health practice or just plain fun, thousands of people annually go swimming in Lake George on New Year's Day. People taking the frigid plunge in this year's event talk about what inspired them to brave the frigid cold, with the wind-chill factor at close to zero degrees.