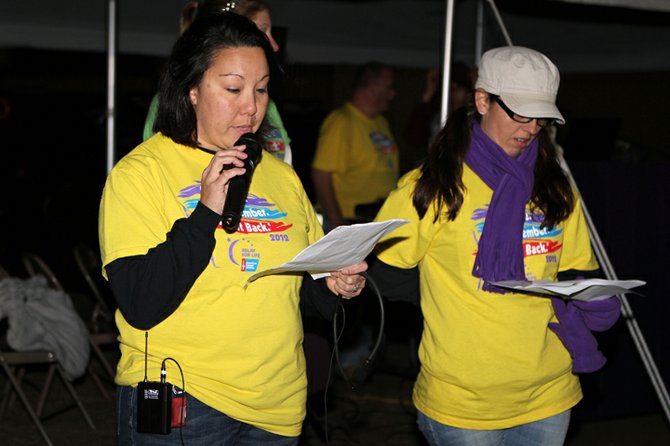 Anita Johnson, left, and Carrie Pertak, co-chairwomen, open the 2012 Relay for Life of Crown Point. The event featured teams walking on a track at the school from 7 p.m. Saturday, Oct. 6, to 7 a.m. Sunday, Oct. 7. Walkers raised money — through pledges, find-raising events and other activities — to be donated to the American Cancer Society. Plans are being made for the 2013 event.
Stories this photo appears in:

Committee to gather March 7
The Relay for Life of Crown Point Committee will meet Thursday, March 7, at 6 p.m. at the Crown Point Central School cafeteria. All interested people are welcome. For more information contact Carrie Pertak at 304-3872 or Anita Johnson at 597-9339.