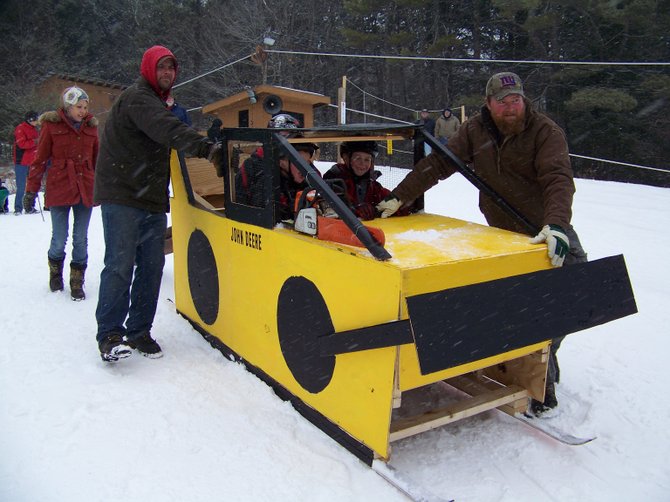 Ready to race downhill in the Krazy Downhill Derby held Saturday Feb. 23 in Chestertown are young Baker siblings Hayden, 4; Cyrus, 5; and Wyatt, 10. Their father Aaron and Sean of Baker logging get ready to launch the bulky craft, fashioned after a John Deere skidder by the Baker family.
Stories this photo appears in:

Wacky homemade sleds, created and piloted by both adults and children, evoked laughs, cheers and occasional trepidation in the annual Krazy Downhill Derby held Feb. 23 in Chestertown.