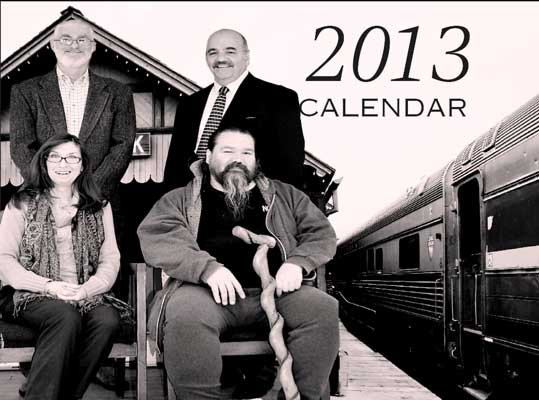 Four of the six recipients of proceeds from the North Creek Calendar sales: Delbert Chambers, President of Johnsburg Historical Society, Hal Payne, Administrator of Adirondack Tri-County Nursing and Rehabilitation Center, Jill Harrington, Executive Director of North Country Ministry, and Wayne Bukovinsky, Director of the North Country Hardship Fund. Missing from photo are Ann Hornbeck, President of Tannery Pond Community Center Association and Jim Nash, President of the Elizabeth Nash Foundation for Cystic Fibrosis.
Stories this photo appears in:

The Calendar Committee of the North Creek All Aboard 2013 Calendar invites the public to a free program celebrating the project's success.