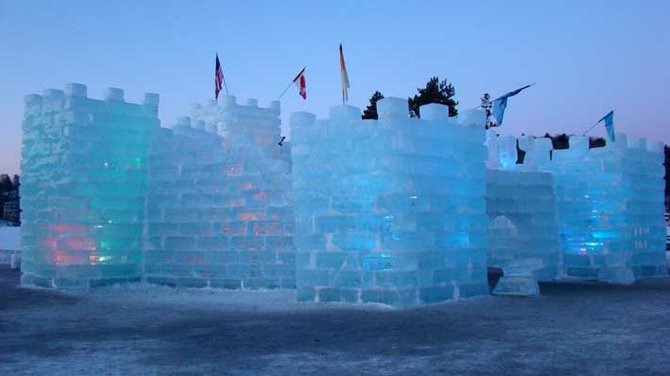 A grand Ice Palace has always served as a centerpiece of Saranac Lake's Annual Winter Carnival, which was celebrated for the 115th year in 2013.
Stories this photo appears in:

Hungry Bear Publishing will release the first book to explore the history and culture of the Saranac Lake Winter Carnival Thursday, Aug. 15 during the Third Thursday Art Walk.
Notes from the North Woods
On Saturday, Feb. 23, residents of Saranac Lake will again be joined by visitors from across the region to help carry on a spirit of celebration that has kept a festive atmosphere alive in the community for several weeks.