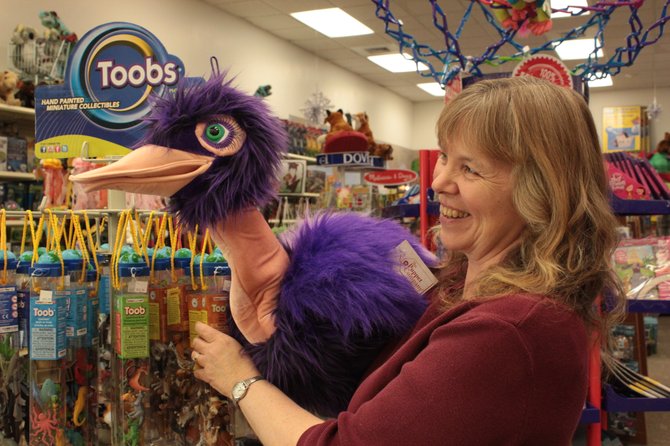 NC-EOB/Kidstructive Fun (Shaun)-2/23/2012: Mary Raiche, who co-owns Kidstructive Fun in the Champlain Centre Mall in Plattsburgh with her husband, Lee, with one of the toy store's inhabitants.
Stories this photo appears in:

Every once in a while a great white shark gets loose in the Champlain Center Mall in Plattsburgh and gracefully swims through the air, delighting unsuspecting observers. There is no danger present; the creature is merely a rare species of floating shark, an inhabitant of a toy store called Kidstructive Fun. Clearly, this isn't your average toy store. There are no blinking lights, no buzzing noises and no video games to greet visitors.