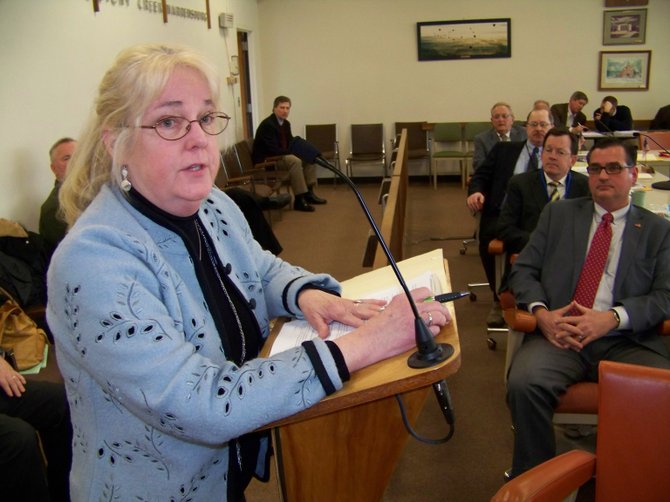 Citizen activist Joanne Gavin advises the Warren County Board of Supervisors Feb. 15 not to spend money on a study reviewing the impact of a casino in Lake George. Instead, she urged them to concentrate on other paths of economic development, like promoting upscale housing for high-tech professionals expected to work at GlobalFoundries in Malta within several years.

Stories this photo appears in:

Proponents of siting a casino in Lake George have talked about the jobs and economic expansion that would accompany the development and operation of a $1 billion gambling resort here. Opponents of the concept have warned of the negative consequences of a gambling casino on family life, area crime, traffic, social services and infrastructure. Citizen activist Joanne Gavin said this week studying the issue was a waste of money.