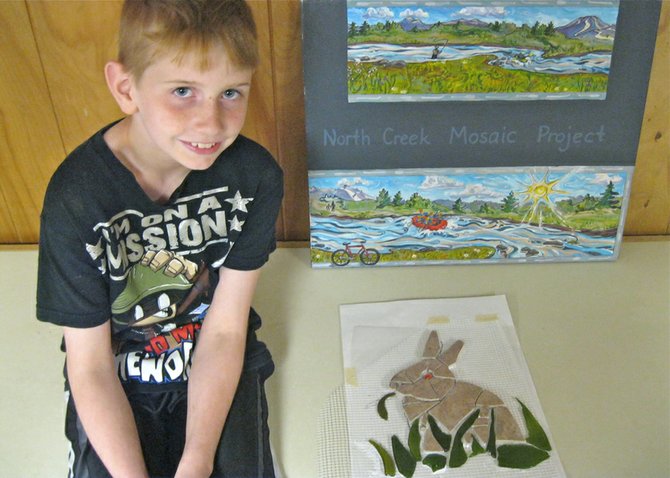 In 2012, several Cub Scouts from Pack 36 in North Creek attended a mosaic workshop to create elements for the North Creek Mosaic Project. This tile rabbit munching on leaves, by Anthony Galle, was installed on the second panel of the large community mural, on Main Street.
Stories this photo appears in:

Local Cub Scouts and Boy Scouts continue to help out their communities and have fun while building character and learning how to become responsible members of American society.