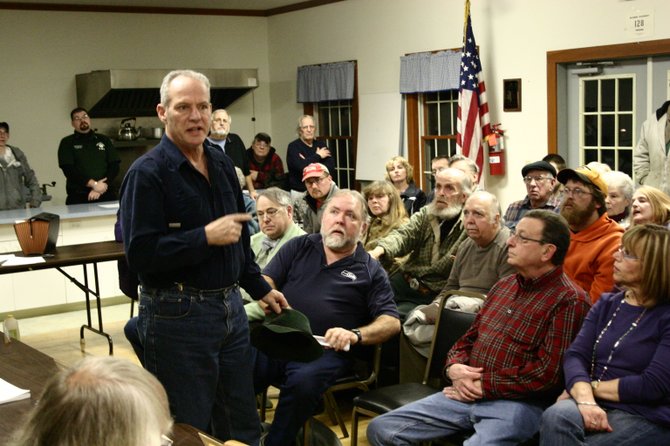 Thurman-based contractor Mike Eddy, backed up by about 100 townspeople, confronts the Thurman Town Board Feb. 12, calling for the town government to financially support Thurman's independent ambulance squad. A proposition to appropriate $62,000 to the squad for 2013 was defeated by the board by a 2-3 vote.

Stories this photo appears in:

Thurman board opts for merger
The most people in history attended a Thurman town board meeting — the crowd demanded government support of emergency medical services, while the board rejected the idea of boosting taxes and argued for voluntary support — or merger with a neighboring ambulance squad.