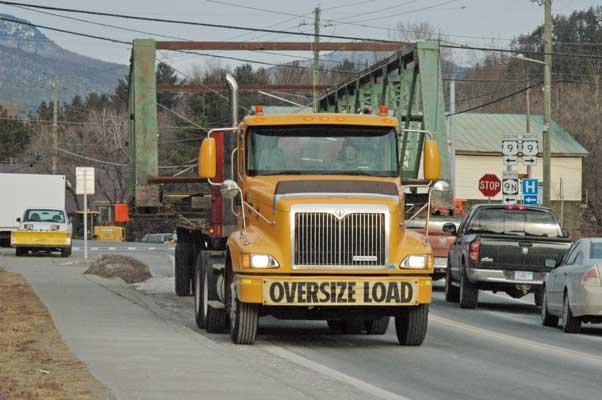 The Otis Bridge makes its way through Elizabethtown Feb. 7, heading toward the Essex County Fairgrounds in Westport. The bridge was removed from Otis Lane in New Russia two days prior and moved to the Essex County Public Safety Building before being transported to the fairgrounds.
Stories this photo appears in:
As the Essex County Department of Public Works continues to deal with the aftermath of Tropical Storm Irene, Commissioner Anthony LaVigne told members of the DPW Committee Feb. 13 that more funding was needed to fix bridges.