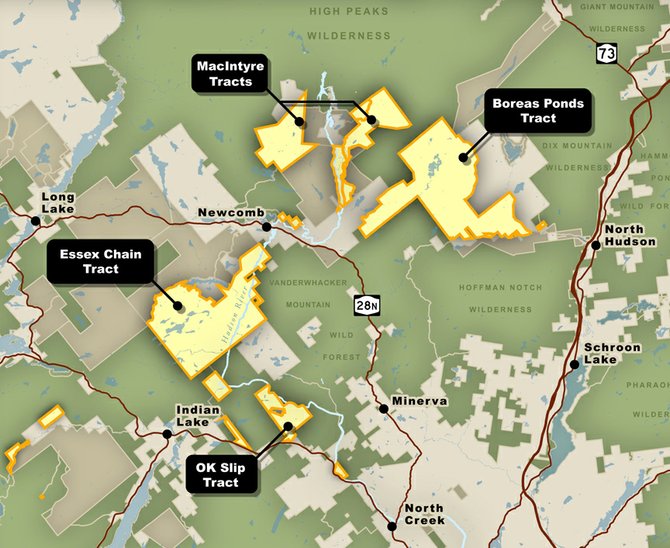 Essex Chain of Lakes is one parcel that the state of New York will be buying over five years from the Nature Conservancy. It was once owned by the Finch, Pruyn paper company.
Stories this photo appears in:

That is what four members of the Essex County Board of Supervisors felt made the difference in the Adirondack Park Agency's Dec. 13 land classification of four parcels of land purchased by the state of New York from the Nature Conservancy, who had previously bought the same tracts from Finch and Pruyn.

State Department of Environmental Conservation (DEC) Region 5 Director Bob Stegemann and Region 5 Natural Resource Supervisor Tom Martin and were on hand at the jam-packed Indian Lake Town Hall Thursday, Feb. 7 to present the DEC's ideas for land-use classification for the former Finch Pruyn lands in this area.