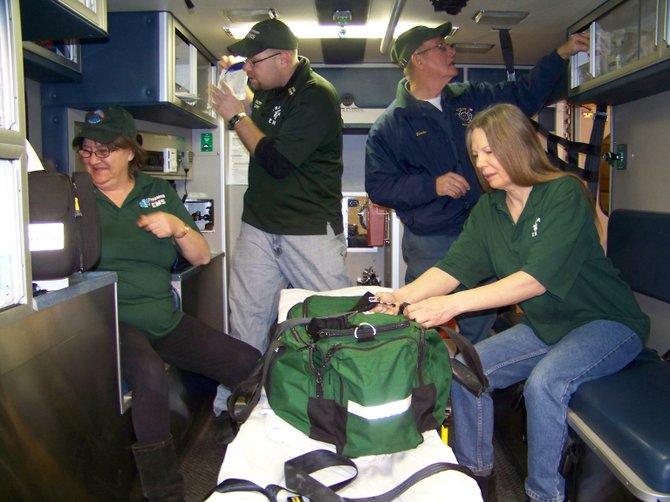 Checking their ambulance's inventory of supplies and equipment Tuesday Feb. 5 are Thurman EMS volunteers (clockwise, from left): Becky Desourdy, Acting Thurman EMS Captain Josh Hayes, Ernie Smith and squad treasurer Debbie Runyon.
Stories this photo appears in:

Although Thurman residents overwhelmingly support local emergency medical services, the residents of the town have yet to figure out how best to pay for the operations of their ambulance squad.

Squad to host meeting to hear ideas, gain support
Although payroll is now non-existent, Thurman EMS is continuing to operate with volunteers — while the ambulance squad seeks to line up financial support to avoid closure.