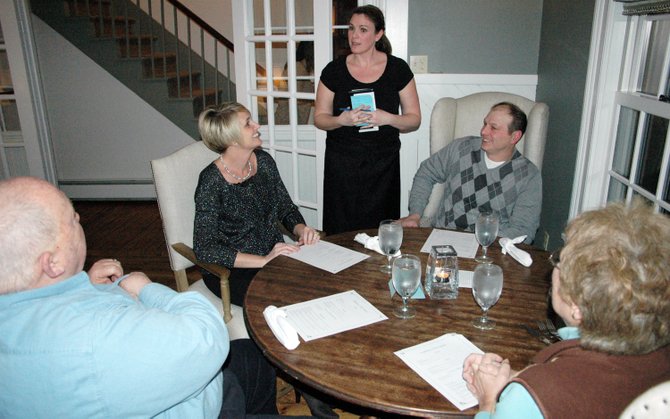 CFES Adviser Marie Blatchley serves a table during a club fundraiser at the Essex Inn, including Win and Polly Belanger, Kristy Sprague and Steve Trow.
Stories this photo appears in:

CFES fundraiser successful
On Jan. 30, the Essex Inn turned its restaurant over to members of the Willsboro Central School College For Every Student (CFES) club. Four staff members, including Superintendent Stephen Broadwell, and 11 students were part of the CFES fundraiser at the Essex Inn which brought in $1,118 for the CFES Club.