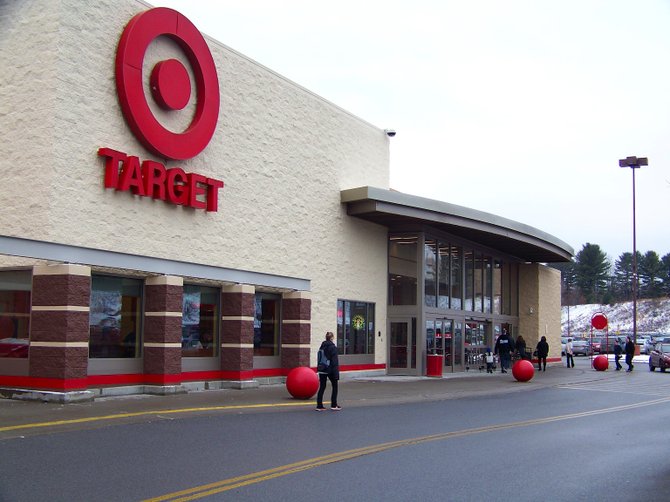 On Dec. 28, shoppers approach Target department store in Aviation Mall, Queensbury. Nationally, Target suffered a breach of customers' credit card information that was the second largest in history. Those customers who used any credit or debit cards at Target between Nov. 27 and Dec. 15 have their credit information at risk of being stolen and misused. See article that details appropriate actions that can be taken to minimize problems.
Stories this photo appears in:

Whether or not you shopped at Target between Thanksgiving and Christmas, these suggestions for credit protection can potentially save consumers thousands of dollars and considerable inconvenience.