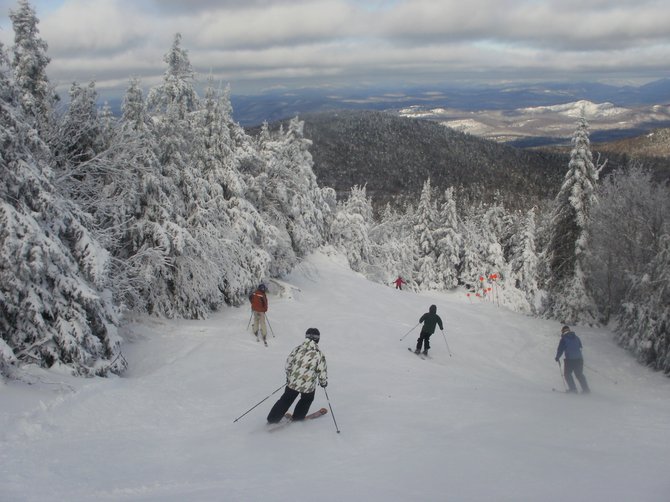 Skiers glide down a slope at Gore Mountain Ski Center in Johnsburg. Because the North Creek/Johnsburg area hosts two of the most historic skiing venues in the state and the U.S., local leaders are considering establishing a New York State skiing museum in North Creek, which is envisioned to boost tourism year-round.

Stories this photo appears in:

A state skiing museum would be perfect in North Creek considering the rich history in the sport at the Ski Bowl and Gore Mountain — and such a venue could attract many thousands to town, giving local commerce a much-needed boost.