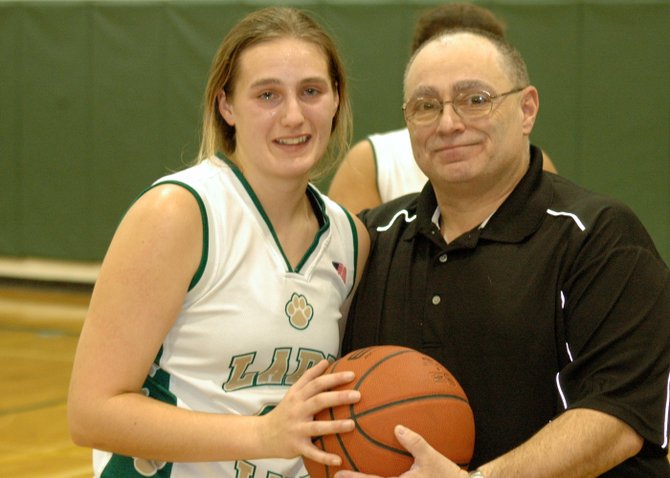 Elizabethtown-Lewis senior Lily Whalen stands with coach Don Ratliff after scoring her 1,000th career point against Chazy Dec. 19.
Stories this photo appears in:

2013-14 girl's All Valley Team

Whalen scored 14 points of her team's 22 points in the second quarter, the final three coming on a wing jumper that gave her 1,002 career points. The Lions then cruised to a 60-30 victory to up their record to 5-2 as Whalen finished with a career-high 31 points.

ELCS girls wins as Whalen scores 1,000th; Lady Eagles defeat Willsboro; AuSable Valley, Keene boys win