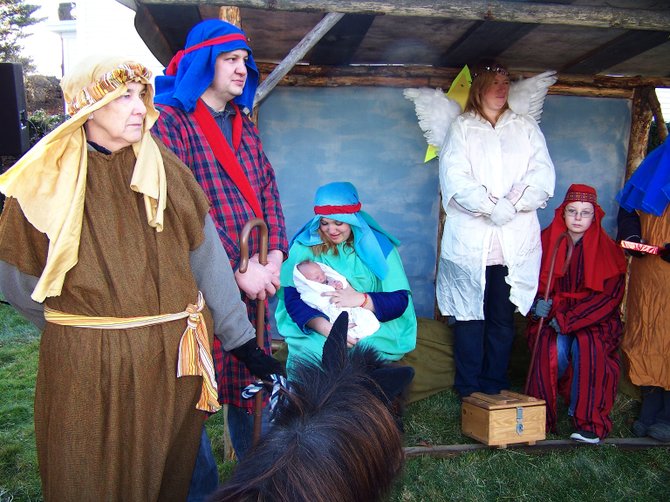 Among those posing as characters in a living nativity on Dec. 7 in Warrensburg, were (left to right): (left to right): Arlinda Birdsall, Rich Bailey, Kately Allen, Mikelean Allen, Adam Allen, and (not shown): Heather Turner, Cindy Bailey, Sue McKinney and Caroline Fuller. The nativity scene, staged in front of Alexander Funeral Home, drew considerable attention during Saturday's installment of Christmas in Warrensburg — prompting motorists to pull over and dozens of people to stop, reflect, and take photos.
Stories this photo appears in:

Enjoying Christmas in Warrensburgh, people reflect on the festival that annually celebrates hometown holiday traditions including the newly revived Living Nativity which attracted both residents and visitors to town.