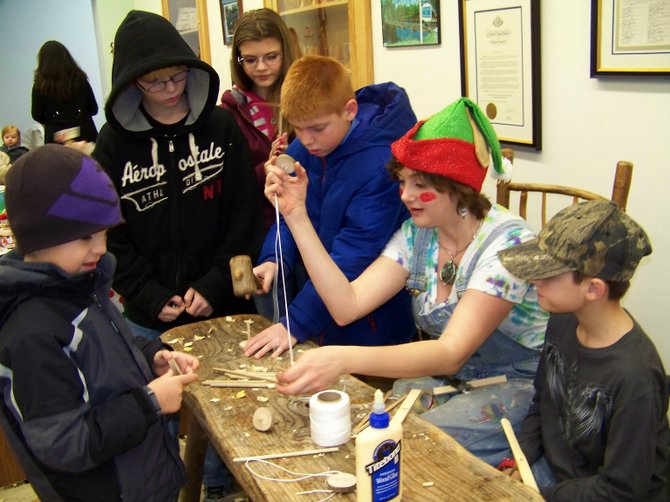 Crafty elf Skye Gregson (center) teaches youngsters attending the Christmas in Warrensburg event how to fashion a traditional toy. The holiday festival, which featured new attractions, drew a large crowd both Dec. 7 and Dec. 8. Watching Gregson at work are (clockwise from left): Carrick Wright, 7; Jason Duprey, 12; Kyrstin Riddle, 14; Jordan Mallory, 10; and (right): Michael Riddle, 10.

Stories this photo appears in:

Enjoying Christmas in Warrensburgh, people reflect on the festival that annually celebrates hometown holiday traditions including the newly revived Living Nativity which attracted both residents and visitors to town.