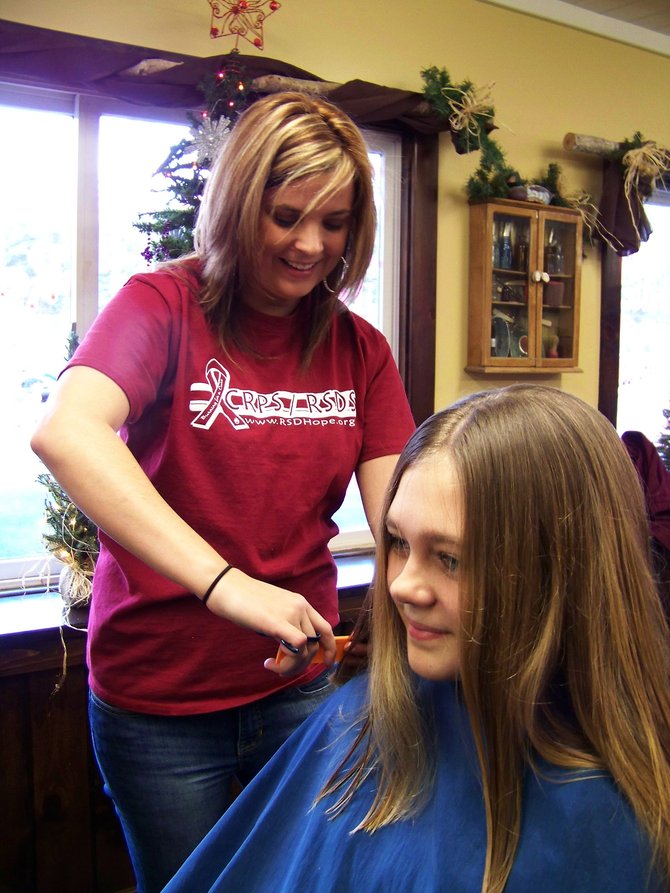 During the recent Cut-A-Thon for RSD, beautician Courtney Beadnell trims the hair of Kylee Granger of Potterville, Beadnell said she was glad to boost the worthy cause by donating her skills. Granger, a North Warren student known for participating in charities, said she was glad to help out the fundraiser launched by schoolmate Tim Lucid.
Stories this photo appears in:

People from all over northern Warren County turn out for a fundraiser held by a local teenager to help people afflicted with an extreme pain disorder. The teen, Timothy Lucid has been dealing with the chronic syndrome for several months.