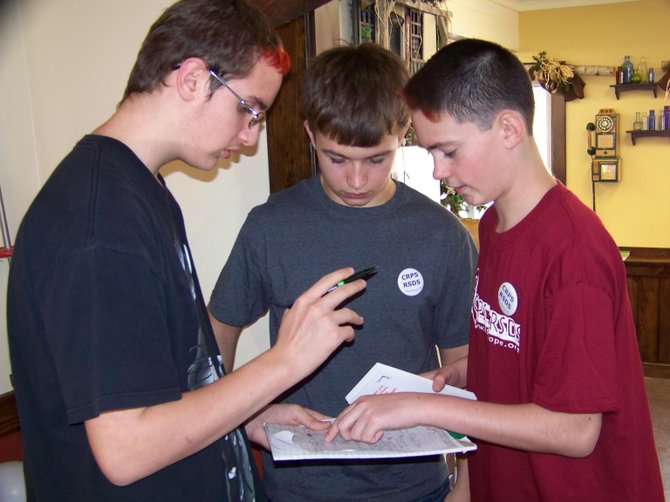 Checking donors in at the Cut-A-Thon for RSD Dec. 7 in Warrensburg are (left to right): John Riley, Dylan Nicholson and Timothy Lucid, who is a North Warren student stricken with Reflex Sympathetic Disorder, an autoimmune condition that causes episodes of extreme, nearly unbearable pain.

Stories this photo appears in:

People from all over northern Warren County turn out for a fundraiser held by a local teenager to help people afflicted with an extreme pain disorder. The teen, Timothy Lucid has been dealing with the chronic syndrome for several months.