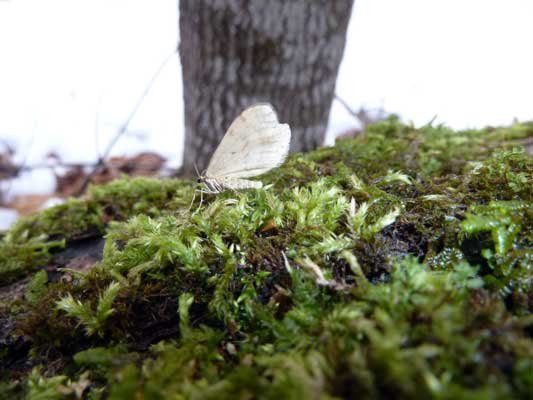 Snow moths, aka Winter Moths often appear in the late Fall woods on warm days. The warmer weather often stirs them to come out from under leafy cover and fly about erratically. The sight of something white flickering in the distance, always seems to catch a whitetail hunter's attention, especially when viewed out of the corner of an eye. I've spun around more than once to see nothing but a moth.
Stories this photo appears in:

After enjoying one last, long day of hunting, I sat out on my back porch deck to watch the sun set.