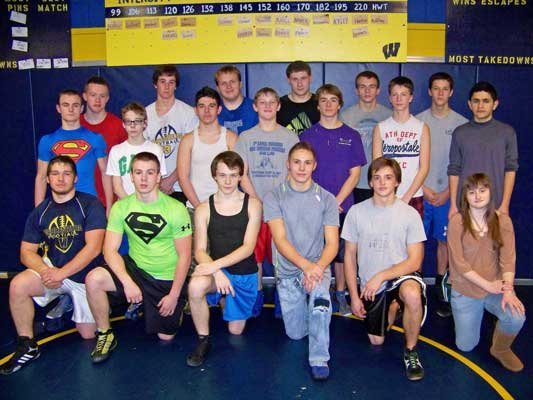 The 2013-14 Warrensburg Varsity Wrestling team includes: (front, left to right): Danny Ackley, Trevor Baker, Denver Berry, Wil Yarmowich, Nick Nedelcu, manager Sarah Leguire, (row 2): Greg Shambo, Ryan Honey, Colby Russo, Dan Monthony, Austin West, Aidan LaPoint, Yaser Farooq, (row 3): Cody Ewald, Rogers McLaughlin, Blake Vaisey, John Simmes, Ryan McNeill, and Lane Oehler. (Not pictured): Damian Prosser, Zander Griffin and Jack Binder.
Stories this photo appears in:

The town that loves wrestling is hosting a major regional tournament featuring some of the top wrestlers around.