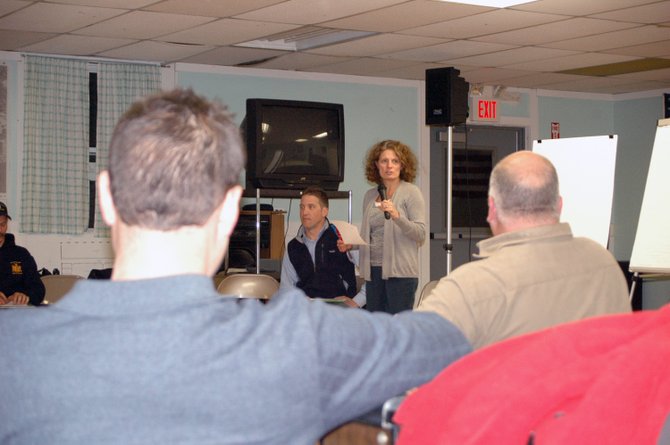 About 40 residents from the town of Westport turned out for a public meeting on the future of three town structures Dec. 2 at the town hall. The town is looking to replace the town highway garage and fire house while renovating the hall.
Stories this photo appears in:

With continually deteriorating conditions at the town hall, Westport Fire House and Department of Public Works garage, the town officials met with representatives of Vermont Integrated Architecture to talk with about 40 members of the community on a new set of plans to renovate the town hall and replace the fire house and garage Dec. 2.