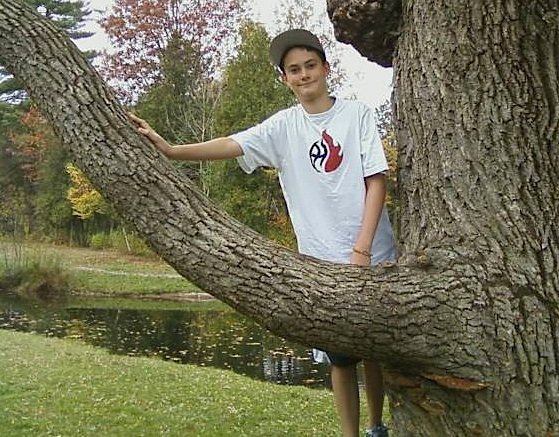 Timothy Lucid, 13, of Adirondack, NY, takes a moment to pose for a photo a half-hour or so after he was diagnosed with a chronic disease that subjects him to episodes excruciating, nearly unbearable pain that is so severe it can render him temporarily unconscious. Timothy has helped plan a Cut-A-Thon fundraiser — to raise funds to help others that have the syndrome — that is to occur from 10 a.m. to 4 p.m. at Heidi's Clip Joint, on Lower Main St. in Warrensburg.
Photo by Kerry Lucid
Stories this photo appears in:

A courageous local boy stricken with a rare disease that causes episodes of horrific pain launches a Cut-A-Thon fundraiser — not to pay his medical bills, but to help other children with the puzzling ailment that confounds the medical community.