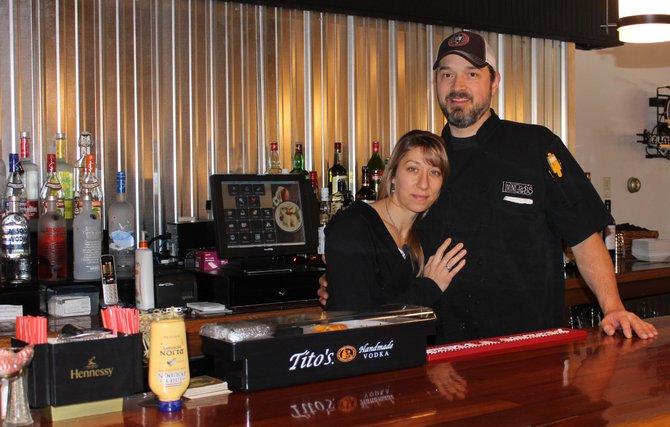 The popular Livingoods Restaurant has relocated from downtown Plattsburgh to the former Crickets location in Peru. Pictured here are co-owners Jess and Matt Ray behind the bar at the new Livingoods location on the Bear Swamp Road in Peru. See related article on page 3 inside.

Stories this photo appears in:

Livingoods Restaurant is open for business, and work on an upcoming brew pub is pressing ahead rapidly.