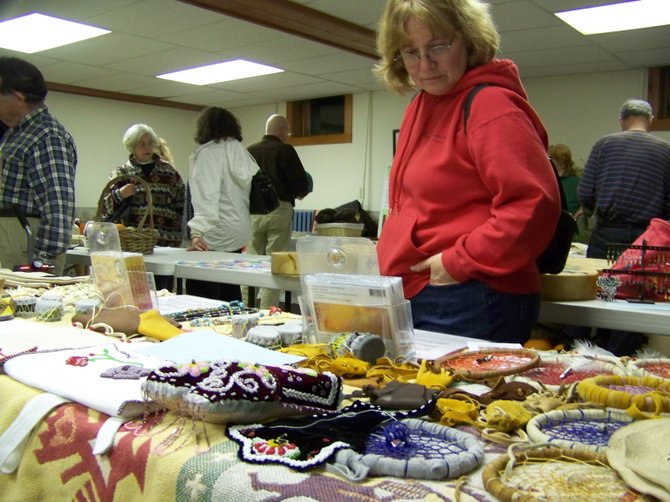 Area residents browse the handmade and local goods offered by vendors at the 2012 Adirondack Cooperative Economy Christmas Market. This year's market event is set for 6 p.m. to 9 p.m. Thursday Dec. 5 in the Warrensburg Free Methodist Church, 250 River St.
Stories this photo appears in:

A group of people dedicated to strengthening community ties and raising the standard of living for local people are holding an event that combines a sale of locally crafted goods aalong with spirited entertainment and a savory meal featuring an array of local prepared foods.