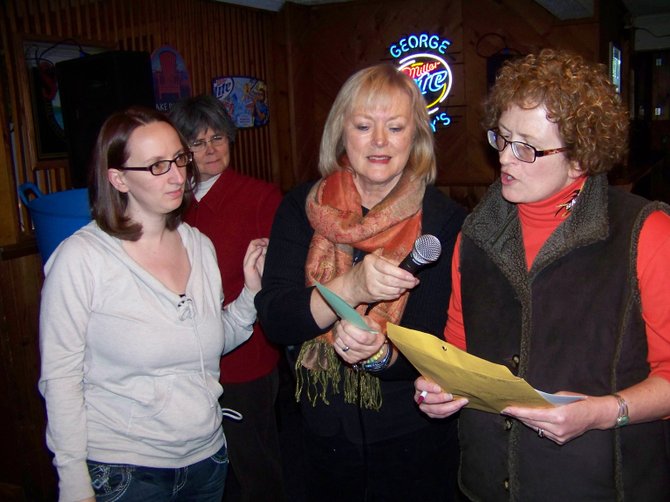 In concluding Warrensburg's Buy Local Saturday activities on Nov. 30, organizers of the event call out raffle winners in a presentation at George Henry's Restaurant. (left to right): Candice Healy, Anna Busser, Linda Marcella and Kathy Mosher-Hill.
Stories this photo appears in:

It was David versus Goliath: Warrensburg's Main St. shops versus Wal-Mart and the malls, and the results were a pleasant surprise for Warrensburg merchants!