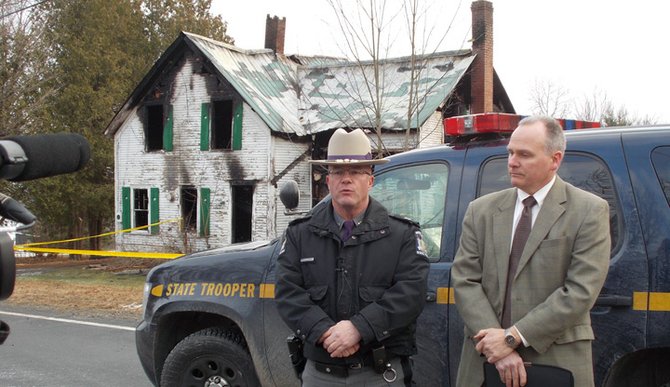 New York State Police Zone Commander John Tibbits, left, and Bureau of Criminal Investigation Capt. Robert LaFountain answer questions during a press conference at the scene of a fatal fire in Moriah Center. Sierra Daha, age 22, died in the blaze.
Stories this photo appears in:

Police, fire investigators search for cause
The woman killed in a Moriah Center fire Dec. 3 has been identified as Sierra Daha. Daha, age 22, died in an upstairs bedroom during a blaze at 2726 Dugway Road. Two people — the home's owner, Mary Daha, age 81, and Damian Sprague, age 20 — escaped the fire. Neither was injured.